Mini Poodles are here.       Idajewels Crystal and IdaJewels Top Shelf Mister Right 
MOM                                                                                                                                     DAD
Born April 18, 2023       Red/apricot female  Clear of CDDY/IVDD (pawprint tested) this little girl is so loving, happy to sit with you anytime. 7/21 weighed 4.5 #s
Sold Tri Male 7-25-2023
This AKC TRi little girl is very sweet, pet/companion. 7/21 weighted 6 #s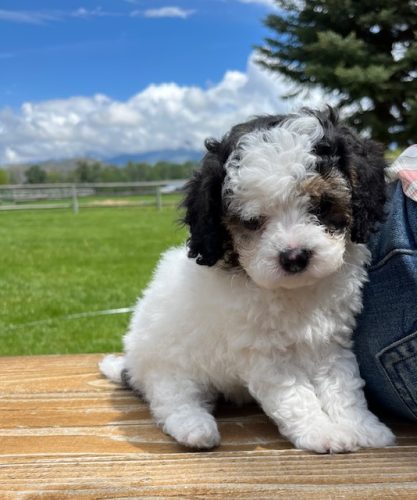 No cockapoo puppies at this time.  Past puppies.
Male Chocolate merle     SOLD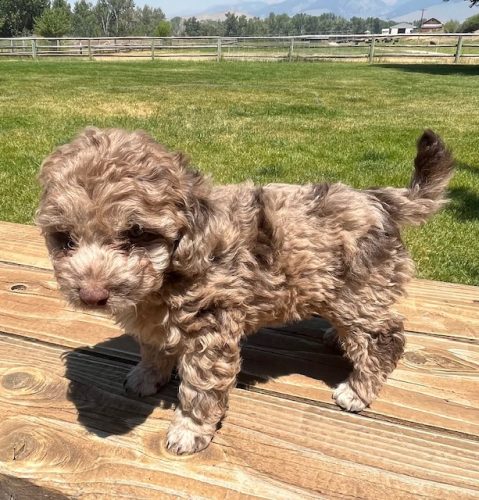 Fun Picture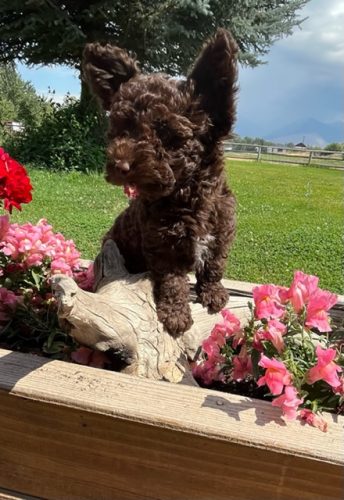 Male Goldy (nickname) I predict this male will be like mom, 15 pounds,  long and thin. He is slightly taller then his siblings.  SOLD  
Below:  Available with lots personality A Dark Blue merle with white chest.    Very wavy pretty girl. 
5-21-22   weighs 1.5 #                                                 Below: At 4 months old