No Toy/ Mini poodles at this time.  Sometime in February or March of 2023 will be another litter from Crystal This time from Bucky a Tri parti and he has thrown tri.  Crystal had a tri male in her first and only litter as she carries the tri parti. This will be exciting. 
Cockapoos available Now with first shots and worming scheduled also, wellness check exam from Vet. 
Savanna Tan Pretty wavy hair.  Born April 10, 2022  Very energetic and loves to play, chase the ball and tug a war. Weighs 5 lbs now.  Still Available
Male Chocolate merle     SOLD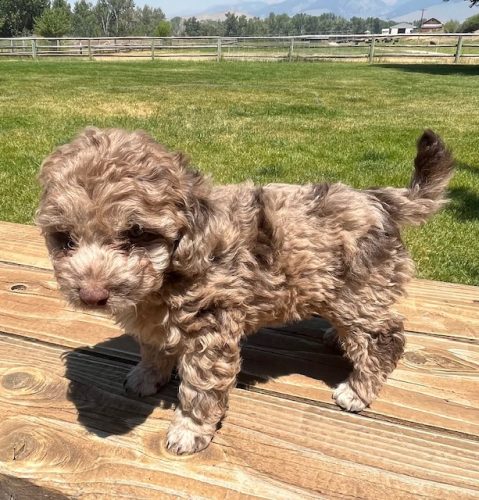 Fun Picture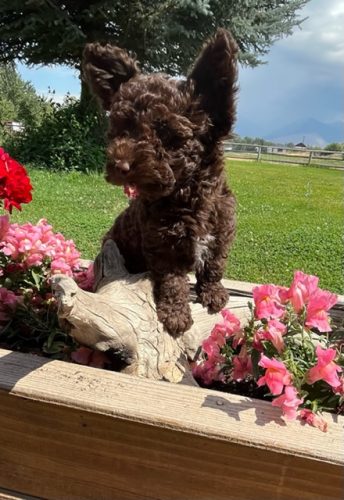 Male Goldy (nickname) I predict this male will be like mom, 15 pounds,  long and thin. He is slightly taller then his siblings.  SOLD  
Below:  Available with lots personality A Dark Blue merle with white chest.    Very wavy pretty girl. 
5-21-22   weighs 1.5 #                                                 Below: At 4 months old